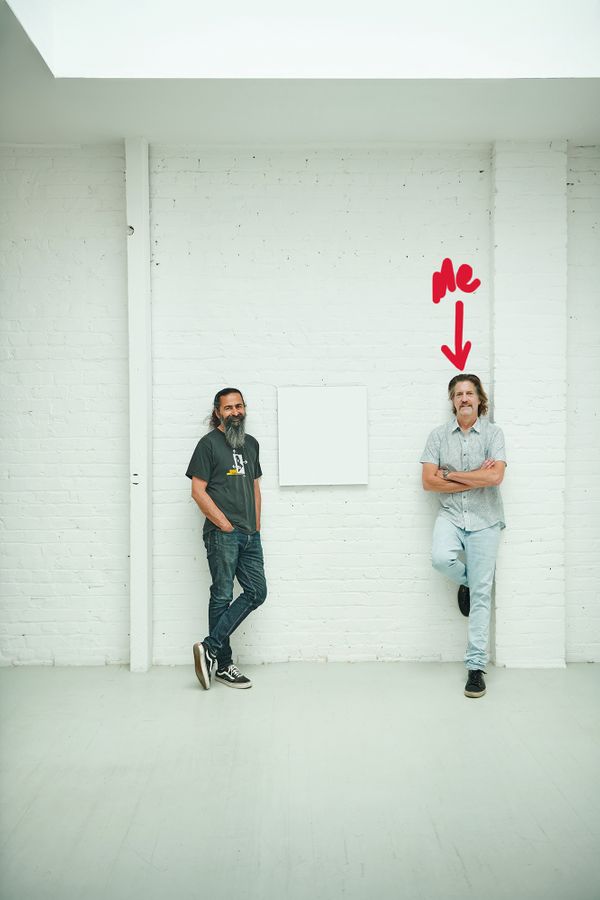 Somewhere along the line, at a young age photography caught my eye. In the interest of time I'll spare the details. The two seminal moments I relate it to were when I was 8 years old, in the early 1970s. From that point on it's been hard to shake.
Along the way there've been bathroom darkrooms, 4x5 transparencies, Sinars, Nikons, favors for friends, 1980s punk shows, Reggae too, local sports, major campaigns, concerned family, editorial spreads and a sense of accomplishment.
For me it's about having been there and doing my best to present what I've witnessed. Witness feels like a strong term, but that's what it feels like to me. Presenting what I see is most often presenting what I feel. I always try my hardest and hope to occasionally evoke the viewer's feelings.
One of the hardest subjects for me to capture is myself. Generally speaking, I'd rather not be in photos. In this photo with artist Hadi Tabataba, I spent the day capturing 360 panoramas of his studio for another of my personal projects. We hit it off right away and I think it shows. To me, it feels like the day.
My clients include; Kidsave, CASALA, Los Angeles County Department of Children & Family Services, Ready to Succeed, Architectural Digest, Pasadena Magazine, Related Companies, Aspen Magazine, Los Angeles Magazine,
Peter Christiansen Valli
PCV Photographic Services
310-559-0450 (0)
PCV Photographic Services
1902 Westwood Boulevard #210
Los Angeles CA 90025